If you want an Event to be memorable you hire the Magnificent Kevens. That's what the Ripple did for the Brewhaven Craft Beer Festival. The Kevens (6 debonair individuals who perform delightfully eccentric versions of TV themes, Disco hits and even a nifty Kraftwerk cover) deliver their music-on-the move with no need for a soundcheck or even a stage, providing not only a new point of interest and a busy photo opportunity for the crowd but also a top class sing along
It works like a charm.
Steve (Snips) Parsons
Musical Director The Ripple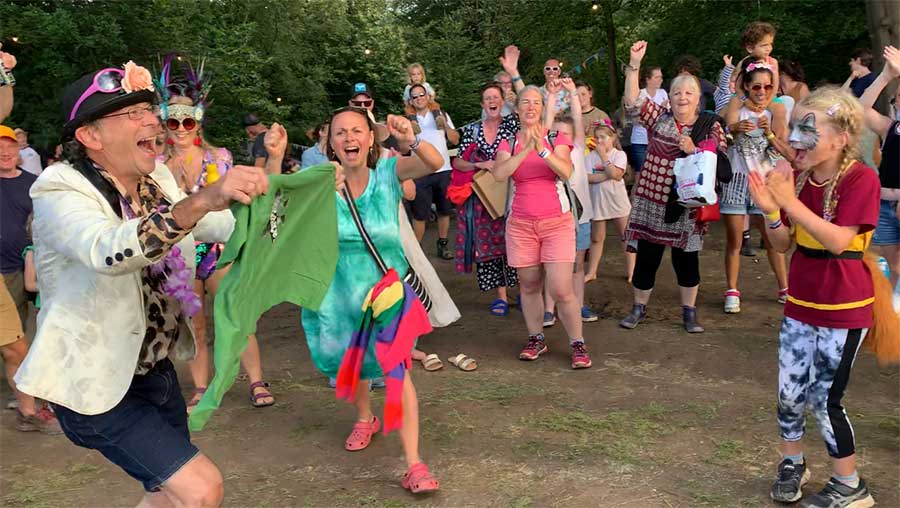 "The Kevens bring a smile wherever they go, and audiences can't help but be swept along with their fun, energetic performances. Its a joy to behold, but don't be fooled: this is bunch of seriously talented musicians. I can't wait to book them for our next event!"
Helen Browning-Smith
Tourism & Arts Manager
Lewes District Council & Eastbourne Borough Council
"The Magnificent Kevens are the perfect upbeat, good time busking band bringing positivity and smiles wherever they play.

They are a genuinely fun, feel good musical addition to our festival that helps create the atmosphere we like to deliver."

Dax Debice, Music and Arts Director, Elderflower Fields Festival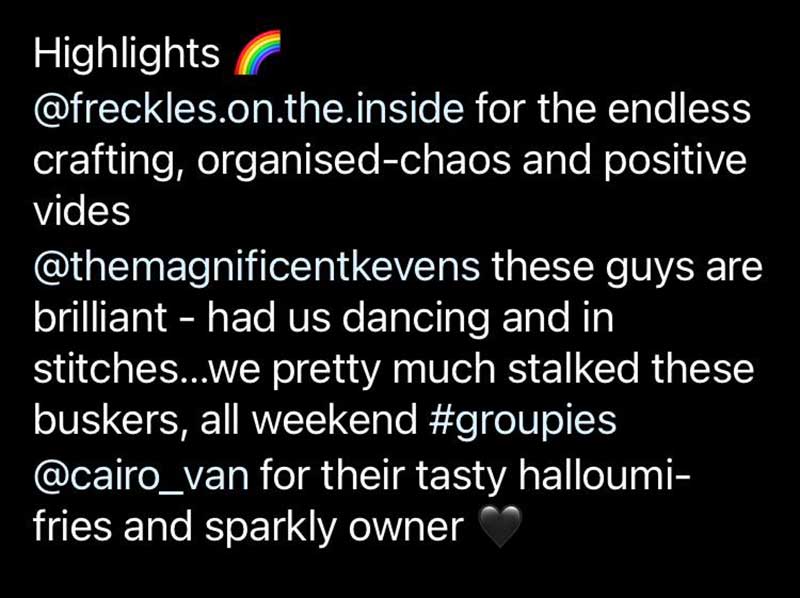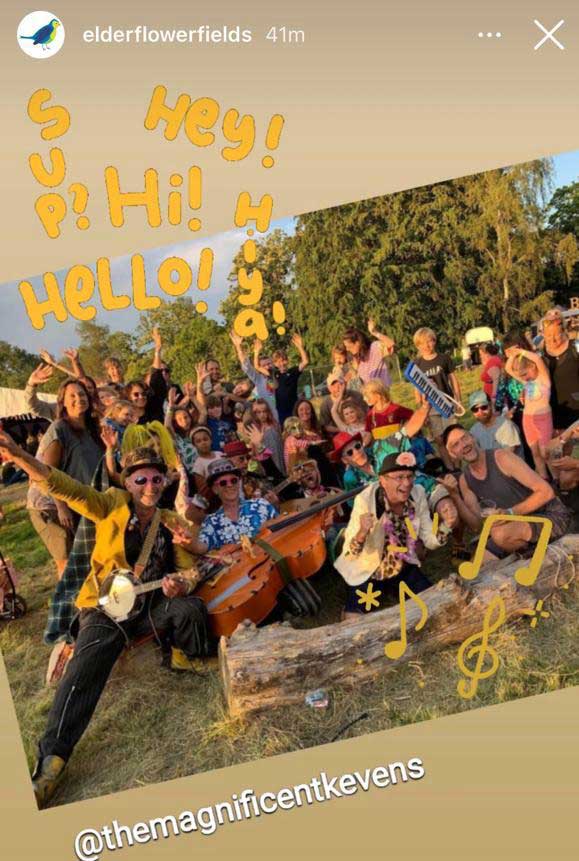 The Magnificent Kevens were a fantastic addition to our festival! Their ability to roam around made it so they could spread their shameless fun in all areas of the event, they had all ages engaged, letting their hair down and dancing! Thank you guys!
Deano Macmillan – Organiser, Wilds Meadows Festival
I want to get married again just so I can have The Magnificent Kevens play at my wedding.

Jim from Lewes
You guys are cupbearers of joy and happiness. May you never hang up your hats. ALL THAT AND MORE!!! SERIOUSLY LOVE WHAT YOU DO XX

Charlotte P from London – Superfan