The Kevs – History
We've been at it a long time, here's the highlights of our journey through the decades
1968
Older Lewes residents might remember when The Floyd came to town, but those drug-hazed days may have clouded the memory of what really went down at the Town Hall.
Btw, Lewes FC – we're still waiting for a thank you for the floodlights.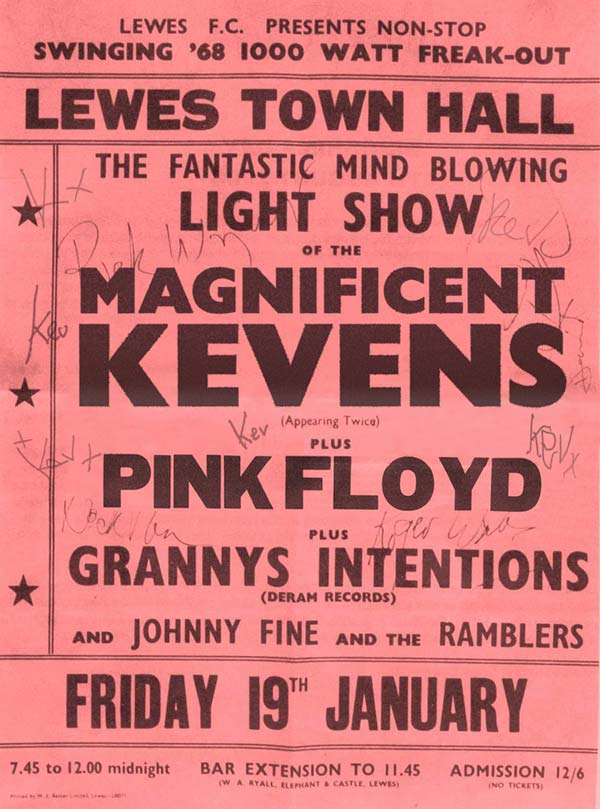 1969
One of our earlier jams. Yoko rang and said 'Everything is beautiful, the trees, Richard Nixon, even you gentlemen'. We heard her fella could play a few tunes but the only ones rockin' the Hilton that day were the Kevs. Until security threw us out.
1981
Sadly, Depeche Could Get Enough of Kev, who left shortly after this photo was taken and whose age discrimination claim, much like Kev himself, rumbles on.
1985
Live Aid: hello Wembley!
The Kevs have always understood the importance of charity work. Especially since Elton and Bono told us it was the only way to get a knighthood. Our charity work is always low-key. We only play small intimate fundraisers along with our closest friends. For reasons we can't understand, the Palace has not yet been in touch.
2019
We love a surprise gig! Fun and games at The Swan. No need for amps, our sound bounces off the walls! Loads of fun loads of noise. Our mate Barney on the decks between sets…party on!
2020
It's tribute band 'tastic these days, everyone is playing tribute, so we thought we'd best hop on the bandwagon.